Are you TIRED of struggling to thrive in a world that feels insensitive?
Then the Sensitive Soul Society is exactly what you need! It's the exclusive membership for you if you're a Highly Sensitive Person ready to take charge of your life!
Before I discovered that I'm a highly sensitive person, I struggled to survive the stress and anxiety of every day life! It was like a weight I carried around with me all the time. And it was so exhausting! I couldn't share with anyone how hard it really is to be a deep feeler.
Most people don't understand what that means so I struggled in silence. I felt alone and different from everyone around me. I was stuck and couldn't get myself out of the downward spiral I was in.
Does this sound familiar? Can you relate in any way? 
When I stumbled on The Highly Sensitive Person website, my whole life changed. I finally felt a sense of power I never knew I had. And I began a journey of discovering who I am from the inside out. That journey has led me here! Why? Because I know I'm not alone. There are a lot of other people who also suffer in silence. I believe it's time to change that! 
That's why I created the Sensitive Soul Society! I want you to have a safe place to go where you can just be you, deep feelings and all. And start thriving as a Highly Sensitive Person in a world that feels insensitive!
So, let me ask you..
Are you ready to take charge of your life?
You're ready to stop feeling overwhelmed by every day things and:
Overthinking just about everything.
Giving too much of yourself to others.
Being misunderstood or dismissed.
Letting people tell you how to feel.
Trying to please everyone but you.
Second guessing everything you do.
It's also for you if...
You're ready to take charge of your life and thrive as a Highly Sensitive Person. It's also for you if you want to meet, interact with, and support other highly sensitive people!
You'll also learn how to: 
Balance your emotions so you'll respond instead of react to challenges.
Stop giving too much to other people so you have time for yourself.
Find peace and calm in the middle of chaos.
Let go of things you can't change to make room for the things you can.
Believe you've got everything you need to get anything you want in life.
Here's what you get when you join.
As a member of the Sensitive Soul Society, you'll start a journey of discovering who you are as a Highly Sensitive Person. I'll be your guide along the way to inspire, motivate, and support you.  
Every month you'll receive a mini-course (video introduction and workbook with activities) that teaches you new ways of looking at things in your life. Each course is focused on a specific topic including how you can...
I'm here to guide and support you.
Diana Himes - Founder, Embracing Life Academy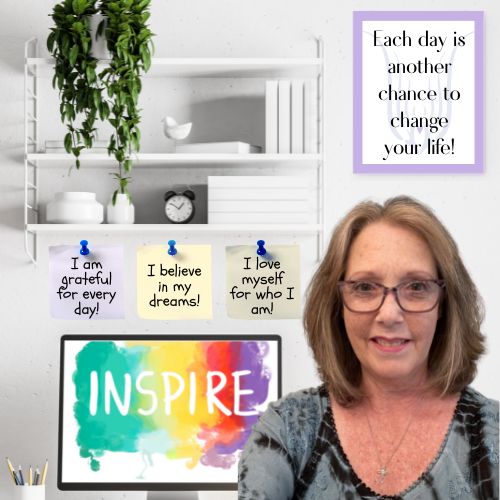 In 2019, my life changed forever when I discovered I'm a highly sensitive person. After that happened, I made the decision to learn more about who I am from the inside out. On this journey of self-discovery, I found what I'd been looking for almost all of my life...love, support, and guidance. 
Before then, I tried to find these things outside of myself and it wasn't until I started looking inside that I really found them. Now I'm sharing what I've learned with you so you too can discover who you are from the inside out!
Not only am I a highly sensitive person, I've been teaching people new things for over 15 years. I know how to empower others to take charge of their lives.
As a life-long learner, I'm passionate about teaching others what I know. Why? Because that's my purpose in life! I'm committed to helping HSPs embrace who they are so you can live the life of your dreams.
What people say about working with me...
She's excellent at making things relevant and real.

Her skills and personality are a big asset to anyone lucky enough to work with her.

Her passion is rivaled only by her talent, both of which maker her a fantastic and invaluable ally.

She's very approachable and open to collaborative feedback.

Working with her was invigorating and educational. I'd jump at the chance to work with her again.

If you want top notch instruction, then Diana is your woman!

She's engaging, knowledgeable, and builds strong relationships.
What're you waiting for?
It's the perfect time to join!